Mallard Marine produces the highest quality Layout Boats made specifically for waterfowlers.

Marsh Rat™
ORIGINAL
9' 3" in Length
The Marsh Rat™ is made for the waterfowler! Great for reaching ducks/geese in those tucked away and low cover areas. It has an open floor allowing the hunter to "get down" and achieve a low profile.
LEARN MORE
Marsh Rat™
MAGNUM
9' 6" in Length
The Marsh Rat™ Magnum was made for the waterfowler first and foremost! It's the boat for hauling the larger waterfowler and a day's gear. It has an open floor allowing a hunter to get down and wide cockpit for fast pull-ups.
LEARN MORE
★★★★★

"I am sending you some photos of me and my Marsh Rat…I hunted out of it in Missouri rivers, Arkansas fields, Alabama flooded timber and even Divers on the coast… My Marsh Rat did a great job."

Charlie Cayton

Alabama
★★★★★

"I have completely enjoyed the ease and versatility of your water craft. The ability to hide this skiff and produce a quality hunt always amazes me. Keep up the great work! Thanks!"

Darryl Collins

Utah
★★★★★

"Gotta say we love our Marsh Rats here in Minnesota…Every time we go out guys are always asking and we have nothing but good things to say. I love it! Thanks"

Chris Sorenson

Minnesota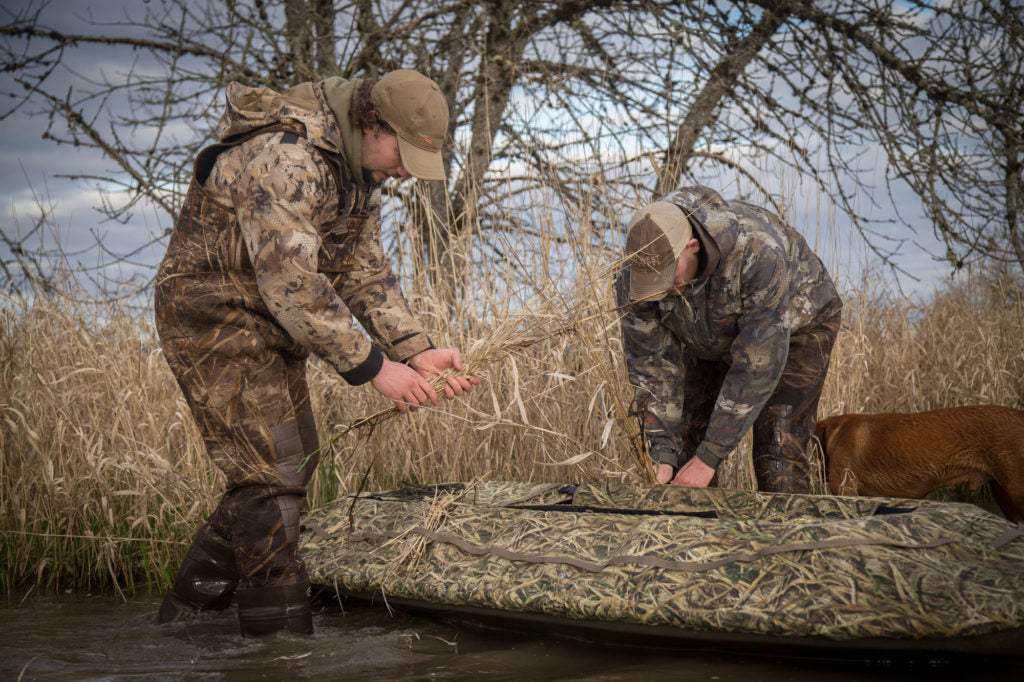 H2O BLIND
The Marsh Rat H2O Blind offers unmatched concealment with multiple grassing loops all around!
LEARN MORE
RECLINER
Fully adjustable angle so the hunter can sit-up to paddle or get down for cupped mallards. The back and seat cushion are closed cell foam (non-absorbing) and the cover is extremely durable fabric. A "must have" for the Marsh Rat.
LEARN MORE